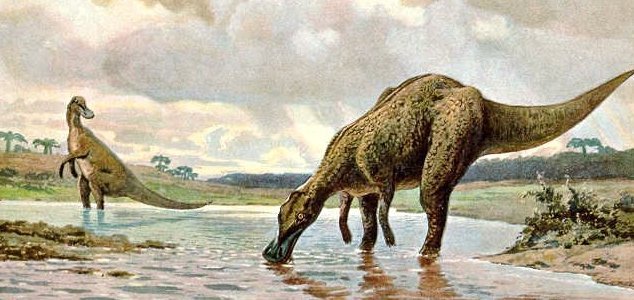 It seems that dinosaurs suffered from arthritis too.

Image Credit: Heinrich Harder
In a world first, scientists have identified a duck-billed dinosaur with clear signs of septic arthritis.
It's a disease most commonly associated with old age in humans, but as this new discovery shows, even the dinosaurs were not immune to inflammation of the joints.
Evidence of the condition was found in a hadrosaur - a duck-billed dinosaur which lived 70 million years ago. A detailed x-ray analysis of the creature's bones revealed that it had been enduring a particularly nasty form of the disease that has also been known to affect birds and crocodiles.
Osteomyelitis, an infection of the bone, was ruled out based on a micro-tomography scan which revealed that the creature's elbow joints were fused and covered in bony growths.
"To the best of our knowledge, this is the first recorded account of septic arthritis in dinosaurs," wrote study team leader Jennifer Anne from the University of Manchester.
"The severity of the pathology suggests the animal suffered with this condition for some time."
Source: New Scientist | Comments (2)
Similar stories based on this topic:
Tags: Dinosaur, Arthritis