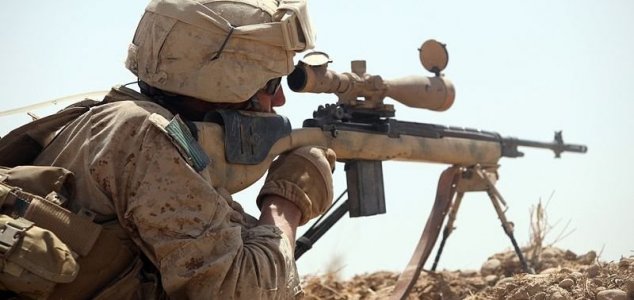 Soldiers must be prepared for different types of threats.

Image Credit: SSgt. Ezekiel R. Kitandwe
Scientists are working on a new type of protective suit made out of lightweight carbon nanotubes.
Biological and chemical attacks pose an ever-present threat to soldiers on the battlefield and while basic protective suits are already widely available, these tend to be very uncomfortable due to their thickness, weight and lack of water permeability - far from ideal for long-haul use.
To help combat these problems, researchers at Lawrence Livermore National Laboratory have turned to carbon nanotubes to produce a fabric that is both lightweight and breathable.
By integrating these nanoscopic structures in to the clothing, it is possible to create something that remains just as effective at keeping out chemical and biological contaminants, but while avoiding the unnecessary bulk typically found in the more conventional protective suits used by the military.
"This is thought to be a really new paradigm of protection, because you can imagine that the soldier will wear a suit that is very breathable and comfortable to start with, but once in a place with a chemical or biological threat, it will protect him or her," said scientist Francesco Fornasiero.
If all goes well this technology could become widely available within the next 10 years.
Source: Popular Mechanics | Comments (5)
Similar stories based on this topic:
Tags: Soldier, Carbon Nanotubes