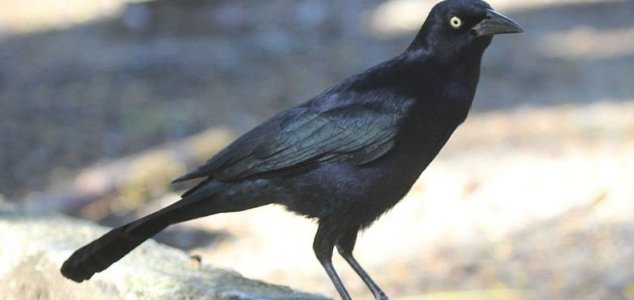 Only grackles seem to have been affected.

Image Credit: CC BY-SA 3.0 Dick Daniels
Environmental officials have been left perplexed after dozens of grackles appeared to fall ill en masse.
The peculiar incident took place on Thursday morning on Bakersfield Street, Dorchester where at least 40 of the birds were found lying in the street - some dead and others unable to stand.
Surprisingly it appears as though grackles were the only species of bird affected.
"I tried to move them a little bit, and it just seemed like they were on one side, and you put them on their feet and they just fell," said local resident Shelora Levaud.
"It was almost like one side was paralyzed."
Authorities are currently working to investigate the cause of the phenomenon however there have been hints that a chemical agent called avitrol, which is found in pesticides, may be responsible.
"We're not sure what's going on, if it's an environmental toxin, or it's some disease that's being spread around the birds," said animal rescue technician Danielle Genter.
Source: CBS News | Comments (7)
Similar stories based on this topic:
Tags: Boston, Birds