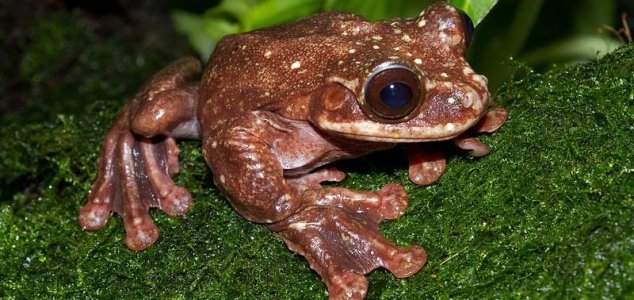 The species was wiped out by a deadly fungus.

Image Credit: CC BY 2.0 Brian Gratwicke
It's a sad day for conservationists as the last known Rabbs' tree frog has died in captivity in Atlanta.
Known as 'Toughie', the 12-year-old specimen had lived out its final days at Atlanta Botanical Garden and was the last known living Rabbs' tree frog in existence.
The species, which originates in Panama, was only identified in the wild for the first time in 2005, just two years before a deadly fungus had managed to completely wipe them all out.
Toughie, along with a second of his kin, were the only two specimens to have survived.
While both are now gone, some researchers are quietly optimistic that there may still be a small population of the frogs living somewhere deep in the forests of central Panama.
"The habits of this genus can make them extremely difficult to find if they remain high up in the trees," said Jonathan Kolby of the Honduras Amphibian Rescue and Conservation Center.
"Being that this species breeds in tree cavities up in the canopy, I would hope that this behavior offers some protection from exposure to chytrid fungus, although the species was reported to have become much less common after the arrival of chytrid in the region."
Source: Scientific American | Comments (11)
Tags: Frog, Extinct