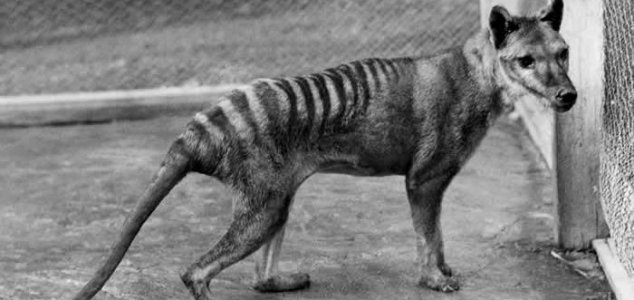 Could thylacines still roam the wilds of Australia ?

Image Credit: Benjamin A. Sheppard
Sightings in Queensland have sparked a new scientific study in to the existence of the Tasmanian tiger.
Despite the fact that the last known living specimen died in Hobart Zoo back in 1936, sightings of Tasmanian tigers have continued in parts of Australia right up until the present day.
Now scientists Professor Bill Laurance and Dr Sandra Abell from James Cook University are hoping to capture concrete video evidence of the species' continued survival by setting up more than 50 camera traps at sites across Cape York where these elusive creatures have allegedly been seen.
"It's really important to get all the facts together and there are a lot of different things we need to be sure of before we spend the resources to actually go out look for something," said Dr Abell.
"We have had declines in our mammals all through Cape York and through Australia, so my concern is that if we leave it too much longer to just go and have a look then we could actually miss out on seeing something."
Even if they don't find any thylacines however the study is still likely to provide a wealth of new data about some of the other species that happen to be roaming these areas.
"There's actually so little baseline information on large expanses of the Cape York Peninsula, so it'll be really valuable data to collect," said Professor Laurance.
Source: ABC.net.au | Comments (26)
Similar stories based on this topic:
Tags: Thylacine, Tasmanian Tiger