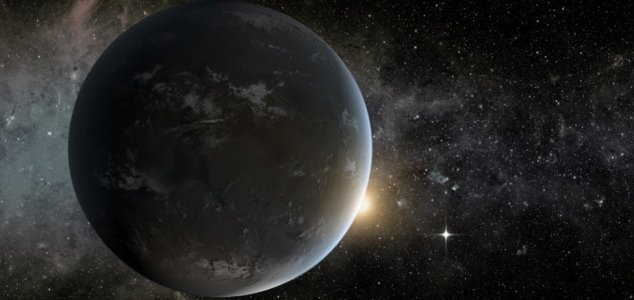 Could this distant world be a habitable environment for alien life ?

Image Credit: NASA
A large terrestrial planet located 40 light years away could be the perfect place to search for ET.
Situated in the constellation Cetus, LHS 1140b was discovered by researchers using the European Space Observatory's High Accuracy Radial velocity Planet Searcher (HARPS) instrument.
The planet is ten times closer to its parent star than the Earth is to the Sun, however because its star is a red dwarf, which is a much dimmer and cooler type of star than the Sun, its surface temperature should be "just right" for liquid water to exist.
With a diameter 1.4 times larger than the Earth and a mass seven times greater, the scientists believe that LHS 1140b is likely to be made of rock with a dense iron core.
"This is the most exciting exoplanet I've seen in the past decade," said lead author Jason Dittmann of the Harvard-Smithsonian Center for Astrophysics.
"We could hardly hope for a better target to perform one of the biggest quests in science -- searching for evidence of life beyond Earth."
Source: Telegraph | Comments (10)
Tags: Extrasolar Planets