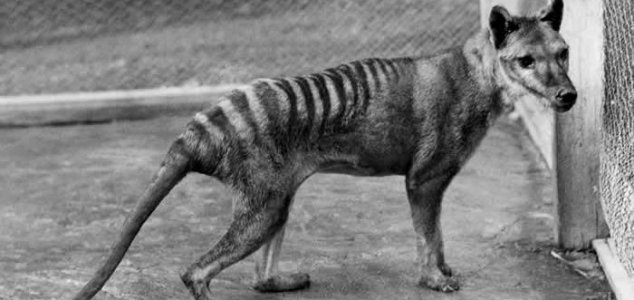 The odds are not looking pretty.

Image Credit: Benjamin A. Sheppard
A new study has cast further doubt on the possibility that the Tasmanian tiger has survived in the wild.
One of the best known recent examples of a species wiped out by human hunting practices, the thylacine was a distinctive carnivorous marsupial native to Australia, Tasmania and New Guinea.
The last known specimen held in captivity died at Hobart Zoo back in 1936 and while there have been fleeting sightings of the species since then, it has long been considered extinct.
Despite this however, hope still remains - especially given the number of people who claim to have seen live thylacines in recent years. The possibility that the species has survived in the wild has generated a great deal of interest all over the world and has captured the public's imagination.
Sadly though, a new study conducted by Colin Carlson at the University of California, Berkeley and colleagues may have finally put an end to such hopes once and for all.
By using a mathematical model, the researchers have calculated that the odds of the thylacine's survival are likely to be infinitesimally small and may even be as low as 1 in 1.6 trillion.
If this is indeed the case then it is highly likely that the Tasmanian tiger is truly gone for good.
Source: New Scientist | Comments (38)
Similar stories based on this topic:
Tags: Thylacine, Tasmanian Tiger