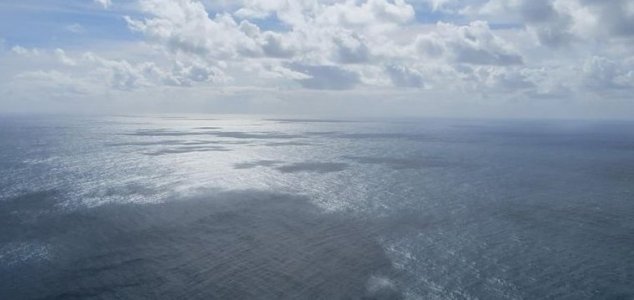 Could bubbles of methane really sink a ship ?

Image Credit: CC BY-SA 2.0 Vix_B
Physicist Helen Czerski has cast doubt on one of the most popular theories about the Bermuda Triangle.
There are few mysteries as enduring and as well known as the Bermuda Triangle - an expanse of ocean in the North Atlantic that spans the area between Florida, Bermuda and Puerto Rico.
Over the years the region has become synonymous with the unexplained disappearances of ships and airplanes - often with no trace of them or their crews ever being found.
Last year, scientists from the Arctic University of Norway discovered craters on the sea floor which once contained large buildups of methane gas. The release of such buildups, they argued, could potentially explain how a ship could disappear beneath the waves without warning.
Now though, physicist and oceanographer Helen Czerski from University College London has thrown a spanner in the works by maintaining that this could never actually happen.
"The first thing is that this whoosh of gas is going to break up into small bubbles, really, really quickly," she said. "It doesn't rise as one massive, great big bubble."
"It pushes up on the ship, much more strongly than the ship is falling into the bubbles."
"The bubbles actually make the ship go up, not down."
Source: AOL News | Comments (17)
Tags: Bermuda Triangle