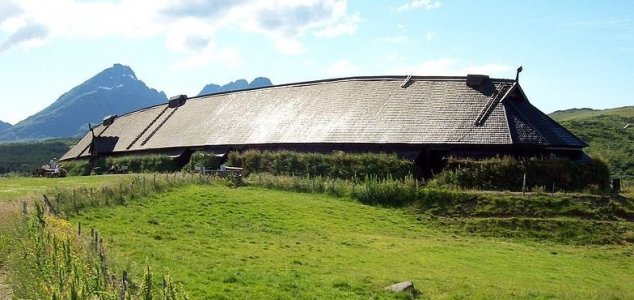 Longhouses were built in Scandinavia for thousands of years.

Image Credit: CC BY-SA 3.0 Paul Berzinn
There is evidence to suggest that Viking longhouses were 'buried' by being covered in mounds of Earth.
While it is very common for civilizations throughout history to have cremated or buried the remains of their dead loved ones, there is reason to believe that some people - in particular those who inhabited Scandinavia over the centuries - may have done much the same thing to their houses.
These so-called 'house burials' have been found at numerous sites across Northern Europe, leading some archaeologists to conclude that this must have been a deliberate practice.
For years, most experts assumed that these burials must have been carried out in relation to the death of an individual, even when no evidence of human remains had been found at the sites.
According to Marianne Hem Eriksen at the Department of Archaeology, Conservation and History however, it may in fact have been the house itself that was being buried, not the occupants.
"To people in Madagascar, a house has its own life cycle. It is born, lives, grows old and dies," she said. "The Batammaliba people of West Africa perform rituals during the construction of houses, the same rites of passage that they perform for newborn babies, adolescents and adults."
"Many cultures believe that the house is metaphorically linked to the human body."
Source: Heritage Daily | Comments (2)
Tags: Vikings