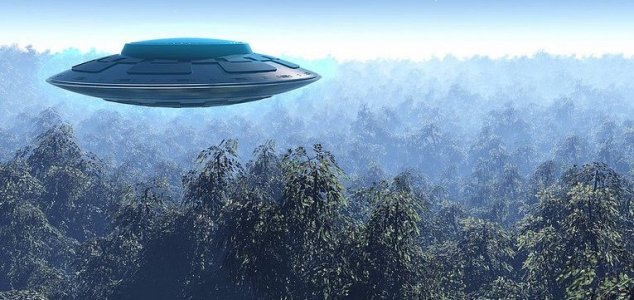 California has seen more UFO reports than any other US state.

Image Credit: CC BY 2.0 Gerhard Uhlhorn
More UFOs have been reported over California than any other US state, claims a new book on UFO encounters.
The authors of the book 'UFO Sightings Desk Reference' analyzed more than 120,000 UFO sighting reports submitted to the Mutual UFO Network (MUFON) and the National UFO Reporting Center.
California easily came out on top with 16,000 sightings between 2001 and 2015.
"We found that UFOs were sighted in every county in the United States," said co-author Cheryl Costa. "Every county had at least one sighting sometime in the past 15 years."
Exactly why California has produced the most reports remains unclear, however Costa believes that the state's good weather, which encourages people to be outdoors, may be a major factor.
Within the state itself, Santa Clara County saw the most sightings with 569 reports while Alameda County came in second with 518. Third place went to San Francisco with 327 sightings.
"Most people were very sincere about what they reported, about what they think they saw," said Costa. "They weren't jerking us around."
"But we understand the only proof some people are going to accept is a space ship cracked up in the mall parking lot."
Source: CBS News | Comments (13)
Similar stories based on this topic:
Tags: UFO, California
Looking for more about UFOs ? Check out...
Flying Saucers and Science: A Scientist Investigates the Mysteries of UFOs
by Stanton T. Friedman
Retired nuclear physicist Stanton Friedman is no stranger to UFOs having been investigating the subject for almost 50 years.
In 'Flying Saucers and Science', he lays the scientific groundwork for examining the data surrounding the phenomenon and puts forward a case in support of his view that at least some UFOs are extraterrestrial in nature.