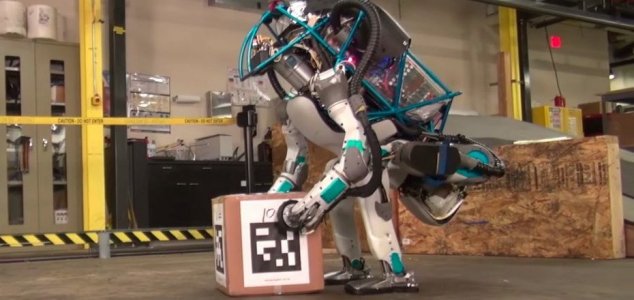 Boston Dynamics has changed hands again.

Image Credit: YouTube / Boston Dynamics
The Google-owned robotics firm has been purchased by Japanese technology conglomerate Softbank.
Boston Dynamics has become something of a household name in the robotics industry over the last few years thanks to its impressive line-up of eerily life-like creations.
The best known of these, BigDog, is a large, quadrapedal pack mule robot capable of carrying heavy loads across just about any type of terrain.
A bipedal human-like robot known as Atlus has also proven to be quite popular.
Sadly though, the firm has long struggled to find clients to invest in its creations. Even the US Marine Corps, which had been interested in using BigDog during military operations, ultimately turned down a deal with the firm because the robot's loud noise would have given away troop positions.
What new owner Softbank has in store for the future of the company however remains unclear.
Source: The Guardian | Comments (10)
Tags: Boston Dynamics, Robot