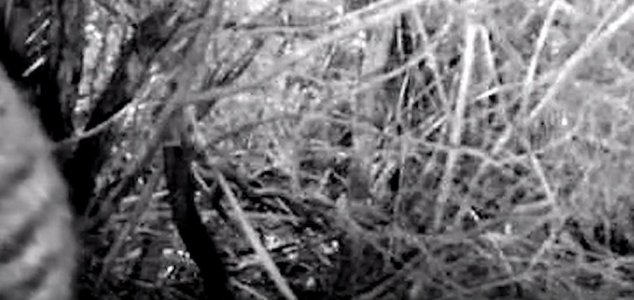 What animal is this ?

Image Credit: YouTube / Thylacine Awareness Group of Australia
The Thylacine Awareness Group of Australia has uploaded a new video clip to its YouTube channel.
The group, which believes that the thylacine ( or Tasmianian tiger ) continues to survive to this day despite being officially declared extinct in the 1980s, has released several videos over the last few months showing what some people believe to be evidence that the species is alive and well.
This latest video, which was uploaded two days ago, shows an animal with distinctive black stripes moving around on the left side of the frame for around two minutes.
Sadly though, the animal is never fully shown, making it very difficult to identify.
While it is certainly possible that the video shows a Tasmanian Tiger surviving in the wild, the creature is unfortunately far more likely to be an Eastern Barred Bandicoot or similar species.
Source: YouTube | Comments (19)
Similar stories based on this topic:
Tags: Thylacine, Tasmanian Tiger