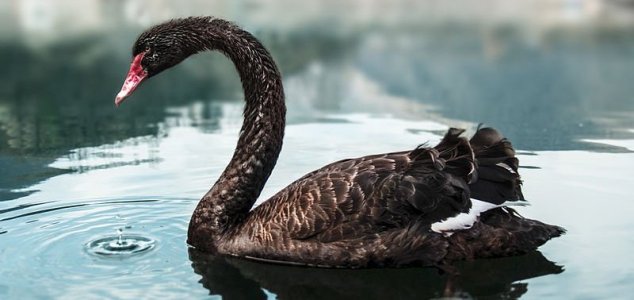 The Pouwa was much bigger than today's black swans.

Image Credit: CC BY-SA 3.0 Kiril Krastev
Scientists have found evidence of a huge, hulking semi-flightless swan that went extinct 500 years ago.
The existence of this enormous bird, which is known as the Pouwa, had been referenced in Moriori folktales for centuries, however until recently many researchers dismissed these stories due to the creature's similarity to the Australian black swan which is known to fly across the Tasman Sea.
Now however, scientists have finally been able to confirm the Pouwa's existence by applying modern genetic techniques to fossils unearthed from archaeological sites across New Zealand.
According to the study, the Pouwa likely split from the Australian black swan 1 to 2 million years ago.
"We think Australian black swans flew to New Zealand at this time and then evolved into a separate species," said Nicolas Rawlence from the University of Otago."You can think of the Australian black swan as a lean football player and the Pouwa as an angry, hulking, rugby forward."
Sadly though, the Pouwa's large size and predominantly flightless nature would have made it a very easy meal for Polynesian settlers when they first colonized New Zealand in the 13th century.
Within 200 years of man's arrival, the species had been completely wiped out.
Source: New Scientist | Comments (4)
Tags: Swan, New Zealand