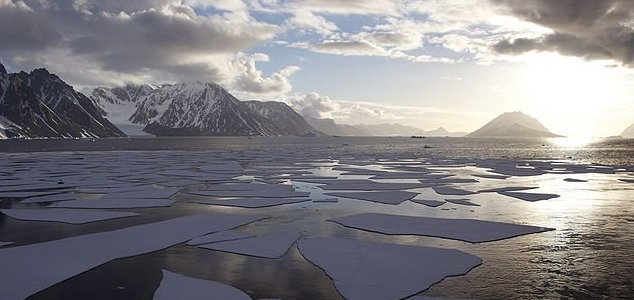 The volcanoes are hidden beneath the ice.

Image Credit: CC BY 2.0 Jason Auch
Scientists have uncovered what is now believed to be the largest volcanic region on the planet.
The discovery, which emphasizes just how much there is still to learn about Antarctica, was made following a remote survey of the region by researchers from the University of Edinburgh.
Found within an area known as the West Antarctic Rift System, the volcanoes range in height from 100m to 3,850m and bear similarities to those found in east Africa's volcanic ridge.
The survey, which involved measuring the shape of the land using ice-penetrating radar, was carried out following a suggestion by third-year university student Max Van Wyk de Vries.
"Antarctica remains among the least studied areas of the globe, and as a young scientist I was excited to learn about something new and not well understood," he said.
"After examining existing data on West Antarctica, I began discovering traces of volcanism. Naturally I looked into it further, which led to this discovery of almost 100 volcanoes under the ice sheet."
It is currently unclear whether or not the newly discovered volcanoes are still active.
Source: Independent | Comments (17)
Similar stories based on this topic:
Tags: Volcano, Antarctic