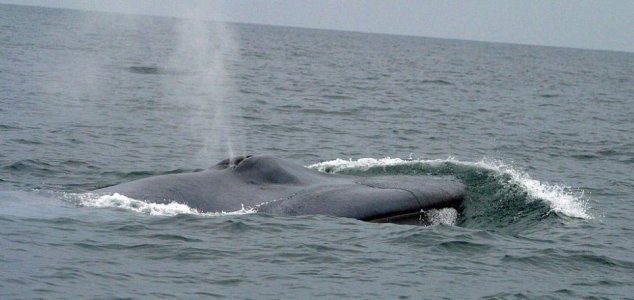 Prehistoric whales ate more than just krill.

Image Credit: NOAA
The ancestors of today's blue whales were deadly predators with rows of large, razor-sharp teeth.
A new fossil analysis has revealed that these ancient ocean mammals actually had bladed teeth - the perfect tools, not for filter feeding tiny sea creatures, but for catching and cutting up large prey.
The find offers up new evidence in the debate over how these ancient whales evolved to possess the special bristle-like structures (baleen) used by today's blue whales to catch large quantities of krill.
Previous studies had suggested that prehistoric whales had rounded teeth that they could use as a sieve to help scoop up small prey, but now it appears as though this was definitely not the case.
"We're quite sure it must have been a carnivore, a raptorial feeder," said study co-author Professor Alistair Evans. "It hopefully puts to rest one of these alternative hypotheses about how these whales evolved, and makes clearer the scenario that we think really happened."
"Our fossil finds and this new research suggests first they had teeth, they became suction feeders, they lost their teeth, and then they evolved baleen to help them retain the small foods they were catching by suction."
Source: ABC.net.au | Comments (4)
Tags: Whales