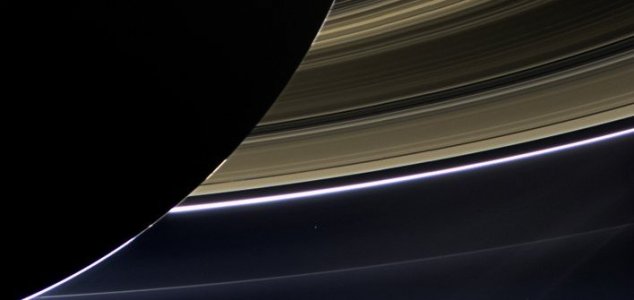 How old are Saturn's rings and how did they form ?

Image Credit: NASA
New data from Cassini has suggested that Saturn's rings may only be around 100 million years old.
The gas giant's spectacular rings are one of the most distinctive spectacles in the entire solar system, yet exactly when and how they formed has long remained something of an enigma.
Some scientists believe that the rings formed at the same time as Saturn itself 4.6 billion years ago, but now NASA's Cassini probe has returned data suggesting that they may in fact be much younger.
The key to calculating the age of the rings is to first measure how much they weigh. The more massive they are, scientists argue, the older they are, yet to everyone's surprise, the data suggested that the rings are actually less massive - and thus much younger - than anyone had predicted.
The find also reinforces the idea that the rings were formed when an object, possibly a comet or even a small moon, broke up in to pieces after colliding with the planet.
"Perhaps that's happened more than once," said Cassini project scientist Linda Spilker. "Maybe some of the differences we see in the rings are from different objects that were broken apart."
"But if the rings are less massive they won't have had the mass to survive the micro-meteoroid bombardment that we estimate to have happened since the formation of the planet."
"So, we're heading in the direction of the rings being perhaps 100 million years old or so, which is quite young compared to the age of the Solar System."
Source: BBC News | Comments (9)
Tags: Cassini, Saturn