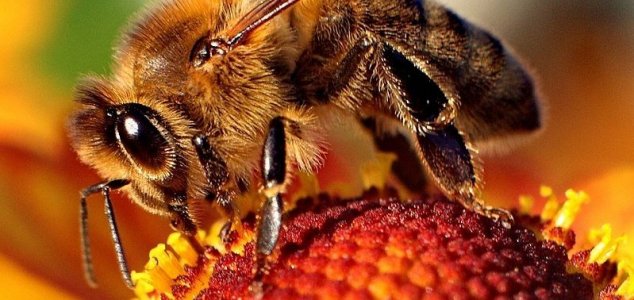 Bees have been in rapid decline in recent years.

Image Credit: CC BY-SA 4.0 Maciej A. Czyzewski
Scientists made the alarming discovery during an investigation in to the prevalence of pesticide residue.
The findings, which have been described as 'sobering' and of 'serious environmental concern', suggest that nerve agent pesticides harmful to bees and potentially harmful to humans can be found in approximately three quarters of all honey produced around the world.
Two-fifths of the 198 samples tested contained two residues and ten percent contained up to five.
The discovery not only highlights how bee populations are being exposed to these chemicals but also suggests that humans may be consuming them on a regular basis.
"Beyond doubt... anyone regularly eating honey is likely to be getting a small dose of mixed neurotoxins," said Dave Goulson, Professor of Biology at the University of Sussex.
"In terms of acute toxicity, this certainly won't kill them and is unlikely to do measurable harm."
"What we don't know is whether there are long-term, chronic effects from life-time exposure to a cocktail of these and other pesticides in our honey and most other foods."
Source: Independent | Comments (11)
Tags: Bees, Honey, Pesticide