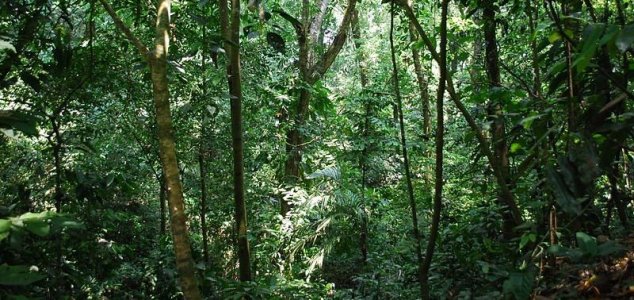 The ruins are situated deep in the rainforest.

Image Credit: CC BY-SA 3.0 Alejandro Linares Garcia
Dating back over 1,000 years, the tomb is thought to be that of King Te' Chan Ahk of the Wak dynasty.
The discovery was made within the ruins of the city of El Peru-Waka, a major Mayan settlement that was rediscovered in the 1960s by petroleum workers in northern Guatemala.
Archaeologists unearthed the tomb itself while tunnelling beneath the city's palace acropolis.
"The Classic Maya revered their divine rulers and treated them as living souls after death," said research co-director David Freidel of Washington University.
"This king's tomb helped to make the royal palace acropolis holy ground, a place of majesty, early in the history of the Wak - centipede - dynasty. It's like the ancient Saxon kings England buried in Old Minster, the original church underneath Winchester Cathedral."
In addition to the king's remains, the team found ceramic vases, shells and a carved crocodile pendant as well as a jade mask that, along with the bones themselves, had been painted bright red.
The mask bears a unique 'Greek Cross' symbol meaning 'Yellow' and 'Precious' in ancient Mayan.
Source: Seeker.com | Comments (4)
Similar stories based on this topic:
Tags: Mayan, King