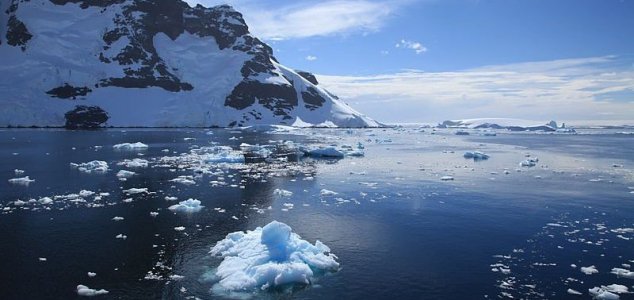 Is climate change responsible ?

Image Credit: CC BY-SA 2.0 Liam Quinn
A hole in the ice larger than the Netherlands has been described by scientists as 'quite remarkable'.
Known as a 'polynya', a word that in Russia refers to an area of water surrounded by ice, this particular anomaly was first observed back in the 1970s to the east of the Antarctic Peninsula.
It disappeared for the better part of four decades, but then last year - and now this year - it has suddenly started to open up again, leaving scientists scratching their heads.
The hole is believed to form when a layer of warm water from the bottom of the ocean rises to the surface, displacing the colder layer above it and melting the ice.
"This is like opening a pressure relief valve," said Professor Mojib Latif.
"The ocean then releases a surplus of heat to the atmosphere for several consecutive winters until the heat reservoir is exhausted."
The key now is to understand exactly why this happens, whether or not it has anything to do with climate change and, if it does, whether it is down to natural or man-made processes.
Source: Independent | Comments (3)
Tags: Antarctica, Hole