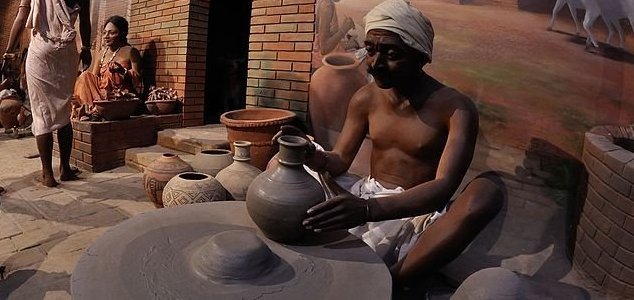 The Indus civilization thrived for thousands of years.

Image Credit: CC BY 3.0 Biswarup Ganguly
The ancient Indus civilization had a novel solution to the lack of flowing water near its many villages.
Situated in what is now northwest India and Pakistan, the highly successful Indus civilization appeared around 5,000 years ago and in its heydey would have even rivalled ancient Egypt and Mesopotamia.
While some of its biggest cities, such as Harappa and Mohenjo-Daro, sat along major rivers, many of its settlements had no access to flowing water at all.
How the Indus managed to cope with this has long remained a topic of debate among scientists, but now new research has indicated that the answer may lie in the region's seasonal monsoon flooding.
These floods brought with them rich glacial sediments and would have left behind fertile mud and plentiful groundwater with which to grow food crops.
"We think, actually, that these towns and settlements developed here because this was actually a good place for agriculture," said lead study researcher Sanjeev Gupta.
Source: Live Science | Comments (2)
Tags: Indus