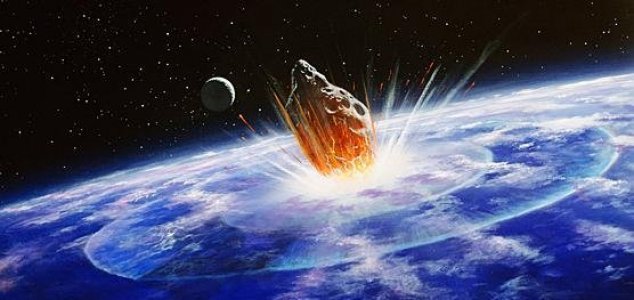 The crater is one of the most recent large impact craters on Earth.

Image Credit: NASA
For the first time ever, scientists have found an impact crater beneath one of the Earth's continental ice sheets.
The 31km-wide crater, which was discovered in northern Greenland, was formed when a devastating asteroid of at least 1km across smacked in to our planet with the energy of 47 million atomic bombs.
"The crater is exceptionally well-preserved, and that is surprising, because glacier ice is an incredibly efficient erosive agent that would have quickly removed traces of the impact," said Professor Kurt H. Kjaer from the Center for GeoGenetics at the Natural History Museum of Denmark.
This suggests that the crater may have actually formed relatively recently.
"So far, it has not been possible to date the crater directly, but its condition strongly suggests that it formed after ice began to cover Greenland, so younger than 3 million years old and possibly as recently as 12,000 years ago - toward the end of the last ice age," said Prof Kjaer.
Source: Science Daily | Comments (53)
Similar stories based on this topic:
Tags: Asteroid, Crater, Greenland