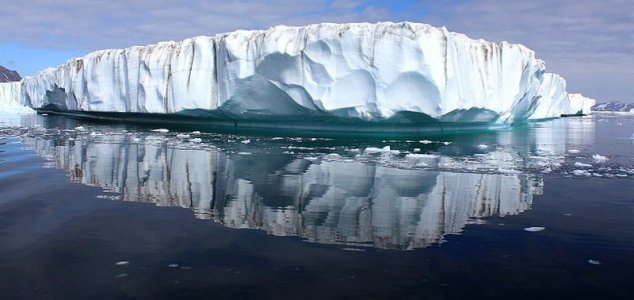 There are dozens of lakes hidden beneath Greenland's ice sheet.

Image Credit: CC BY 2.0 Christine Zenino
Scientists have identified more than 50 bodies of water hidden deep beneath Greenland's ice sheet.
The discovery was made by manually analyzing large amounts of ice-penetrating radar data recorded by NASA's IceBridge program which involved flying a plane equipped with special instrumentation back and forth over the region to map the ice sheet's internal layers.
Previously only 4 subglacial lakes had ever been found in Greenland.
On the opposite side of the planet, Antarctica is known to have at least 470 lakes hidden beneath the ice however these are generally much larger with the largest - Lake Vostok - being 250km long.
"In contrast to Antarctic subglacial lakes, which are typically clustered around (interior) ice divides, these new Greenlandic lakes are mostly found towards the margin of the ice sheet, under relatively slow-moving ice and are mostly stable," said Jade Bowling from Lancaster University.
"They are also much smaller than those in Antarctica (1.4km average length compared to 11km)."
The discovery will help scientists to learn more about the water network beneath the ice and how it enables the ice to move. It will also help them better predict future sea-level rises.
Source: BBC News | Comments (4)
Similar stories based on this topic:
Tags: Greenland, Lakes