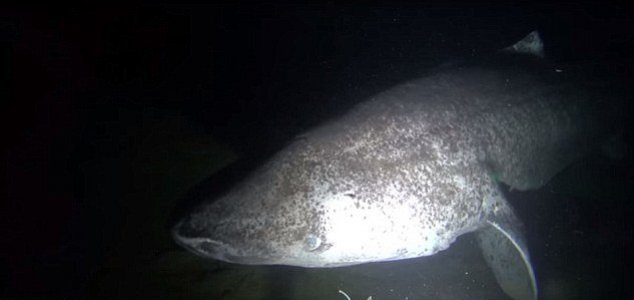 Greenland sharks can grow up to 4.8 meters long.

Image Credit: YouTube / Brynn Devine
Two scientists have succeeded in recording very rare footage of the notoriously elusive Greenland shark.
One of the world's largest extant shark species, the Greenland shark, which as its name suggests can be found in the waters of the North Atlantic, is also one of the most mysterious and elusive.
Thought to live for hundreds of years, these denizens of the deep sea are rarely seen and even more rarely captured on camera in their natural habitat, making this new footage something special indeed.
It was recorded by researchers Brynn Devine and Jonathan Fisher from the Fisheries and Marine Institute of Memorial University of Newfoundland during a population distribution study.
Capturing the footage involved deploying cameras baited with squid over two consecutive summers.
The video below was filmed in the waters of Admiralty Inlet on northern Baffin Island, Canada.
Source: Dive Magazine | Comments (9)
Tags: Greenland Shark