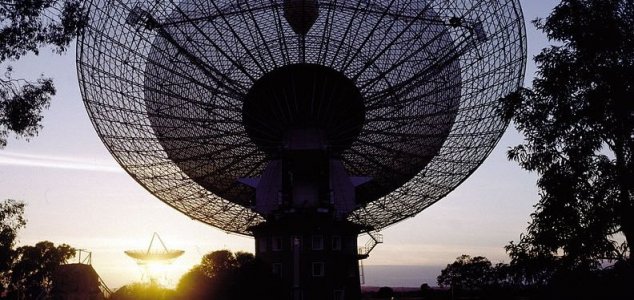 Could an alien communication be malicious in intent ?

Image Credit: CC BY 3.0 John Masterson, CSIRO
Two astrophysicists have warned that malicious aliens could send us a message infected with a virus.
It might sound like something out of the plot of Independence Day, but according to a new paper by astrophysicists Michael Hippke and John Learned, a hostile act by a sufficiently advanced extraterrestrial race could take the form of a benign message of greeting.
In one scenario, the physicists propose, an alien race could 'gift' the human race with a message containing an artificial intelligence with the ability to teach us vast amounts of knowledge.
Once this seemingly benign AI got a foothold however it could infect the world's networks, causing untold devastation and making our planet a much easier target for invasion.
Another scenario could see a message being sent with a threat, such as 'we will make your sun go supernova tomorrow'. The resulting panic alone could destabilise society.
The study authors conclude that any messages received should be destroyed immediately.
Whether we'd even be able to understand such a message however remains unclear.
"In movies, extraterrestrials often communicate with us in colloquial English," said SETI astronomer Seth Shostak. "But a real message from space is likely to be no more understandable than a digital TV signal would be to Guglielmo Marconi."
"An alien transmission is unlikely to be a Trojan horse - but it would at least tell us that there's someone outside the gates."
Source: IB Times | Comments (16)
Similar stories based on this topic:
Tags: Alien, Extraterrestrial