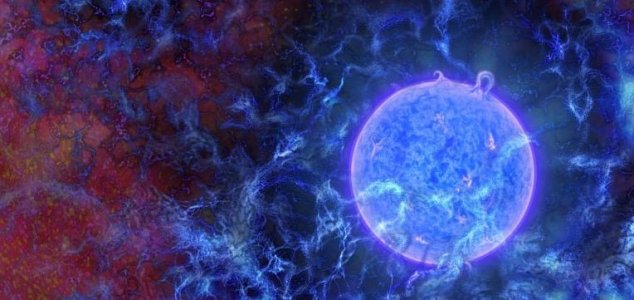 The first stars appeared 180 million years ago.

Image Credit: National Science Foundation
A table-sized antenna has picked up the fingerprints of the first ever stars to emerge after the Big Bang.
Described as 'revolutionary', the findings indicate that the first stars emerged around 180 million years after the Big Bang during a major transition known as the 'cosmic dawn'.
Astronomers have also found new evidence concerning the nature of dark matter in the faint imprint left by the glow of these stars which, if confirmed, could represent another major breakthrough.
"Finding this minuscule signal has opened a new window on the early universe," said Arizona State University's Judd Bowman - an experimental cosmologist whose team made the discovery. "It's unlikely we'll be able to see any earlier into the history of stars in our lifetime."
The key to their success lay in the Edges (Experiment to Detect Global EoR Signature) antenna which is situated in a remote region of Western Australia where there is minimal radio interference.
A more detailed explanation of how the discovery was made can be viewed in the video below.
Source: The Guardian | Comments (5)
Similar stories based on this topic:
Tags: Big Bang, Stars