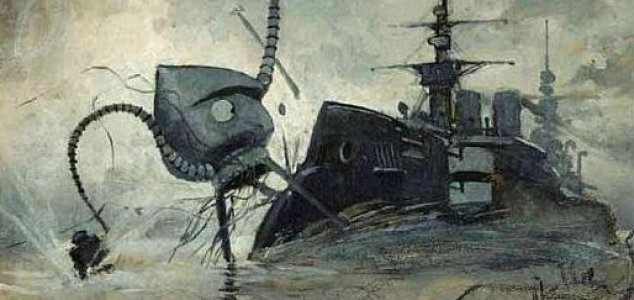 The Japanese government has been asked more than once about UFOs.

Image Credit: Henrique Alvim Correa
The cabinet has officially responded to the question of whether or not UFOs pose a threat to national security.
Japan may be currently on high alert over the threat of a nuclear attack by North Korea, but on the matter of unidentified flying objects, the country's government doesn't seem to be too worried.
Seiji Osaka, a Lower House member of the opposition Constitutional Democratic Party of Japan, recently put forward a question asking whether a UFO attack would be classed as an "armed attack situation" as defined under current national security laws.
The recent revelation that the U.S. Defense Department had been conducting a secretive UFO research program as recently as 2012 was also referenced as part of the query.
On the topic of UFOs in general, the Japanese government responded by stating that "their existence has not been confirmed". On the matter of whether UFOs are a threat to national security, they stated "we have not made any particular consideration of how to respond should one fly into Japan."
This isn't the first time the topic of UFOs has been brought up by the government either - a similar response concerning the unconfirmed nature of their existence was also approved back in 2007.
Despite this though, not everyone in the cabinet is quite so dismissive about the idea.
"The official response from the government is extremely stereotypical," said Chief Cabinet Secretary Nobutaka Machimura . "I personally believe (UFOs) definitely exist."
Source: Asahi.com | Comments (3)
Tags: Japan, UFO