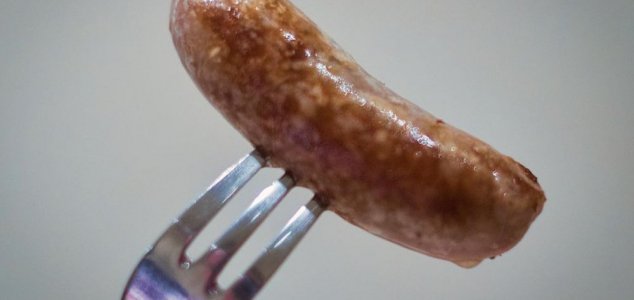 Would you eat meat that has been grown in a lab ?

Image Credit: CC BY-SA 3.0 Alexbrn
'Clean meat' that has been grown in a laboratory could become available to buy within a matter of months.
The world's first lab-grown burger, which was developed by a team in the Netherlands and cost a whopping $325,000 to produce, was seen as a major milestone in the development of a new and sustainable food source that could help feed our planet's ever-growing population.
Now, a mere five years after this accomplishment, it looks as though lab-grown meat may soon become an actual viable, affordable alternative to traditional animal-based meats.
According to Josh Tetrick, CEO of clean meat manufacturer JUST, lab-grown meat products such as chicken nuggets and sausages could be available to order "before the end of 2018".
He predicts that restaurants in the US and Asia will be the first to offer the new products, however there are still regulatory issues that will need to be solved before this can happen.
Even animal charity PETA has been investing in lab-grown meat technology over the last few years.
"We believe it's the first important step toward realising the dream of one day putting environmentally sound, humanely produced real meat into the hands and mouths of the people who insist on eating animal flesh," the charity said in a statement.
Whether Tetrick's "end of 2018" prediction will come to fruition however remains to be seen.
Source: Independent | Comments (35)
Similar stories based on this topic:
Tags: Meat