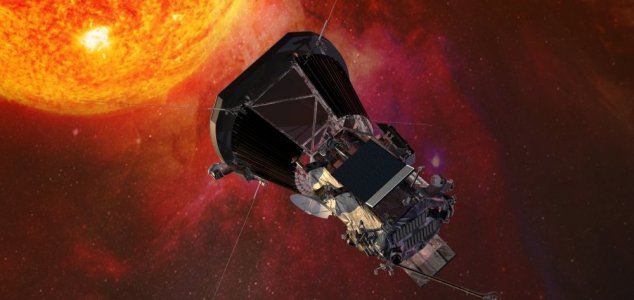 The probe will launch in July.

Image Credit: Johns Hopkins University Applied Physics Laboratory
William Shatner is one of thousands of people whose names will soon be sent to the Sun on a memory card.
The names will be carried aboard NASA's $1.5 billion Parker Solar Probe which this year will embark on a groundbreaking new mission that will take it closer to the Sun than any other spacecraft before it.
Its name is a tribute to American solar astrophysicist Eugene Parker who originally predicted the existence of the solar wind, something that at the time was considered 'crazy' by his peers.
One of the things that the spacecraft will be investigating is the fact that, counter-intuitively, the temperature is actually much, much hotter in the Sun's atmosphere than on its surface.
Prior to the launch of the mission, NASA is offering the general public an opportunity to have their names sent up with the probe on a memory card by registering on its 'hot ticket' website.
Shatner, who famously played Captain Kirk in
Star Trek
, has been involved in promoting the project.
"The first-ever spacecraft to the Sun, NASA's Parker Solar Probe, will launch this year on a course to orbit through the heat of our star's corona, where temperatures are greater than 1 million degrees," he said in a recent video about the mission.
"The spacecraft will also carry my name to the Sun, and your name, and the names of everyone who wants to join this voyage of extreme exploration."
Those interested in having their name included can register -
here
.
Source: Space.com | Comments (11)
Similar stories based on this topic:
Tags: Parker Solar Probe, Sun