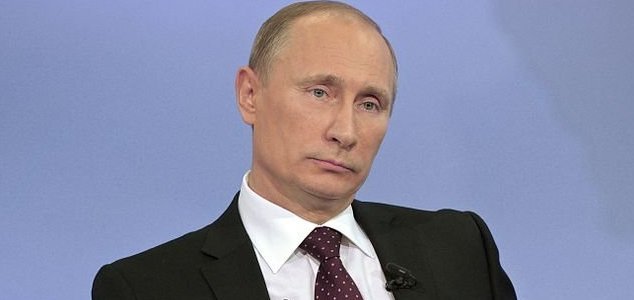 Did a blind mystic predict Putin's political success ?

Image Credit: CC BY-SA 3.0 kremlin.ru
During a meeting in 1979, blind mystic Baba Vanga allegedly predicted that Putin would 'rule the world'.
Vanga, who was born in Bulgaria in 1911 and died in 1996 aged 85, spent most of her life in the Kozhuh mountains and was renowned the world over for her prophetic predictions about the future.
While a great deal of skepticism has always surrounded the accuracy of these predictions, many people remain adamant that she had successfully foretold a wide range of major global events.
Now following the news that Vladimir Putin had won a further six years in office in Russia this week, it has emerged that one of Vanga's past predictions may have eerily foretold of this very eventuality.
She made the prediction back in 1979 during a meeting with writer Valentin Sidorov.
"All will thaw, as if ice, only one remain untouched - Vladimir's glory, glory of Russia," she said. "Too much it is brought in a victim. Nobody can stop Russia. All will be removed by her from the way and not only will be kept, but also becomes the lord of the world."
As always however, the significance and accuracy of her prediction remains open to interpretation.
Source: News.com.au | Comments (33)
Tags: Baba Vanga, Putin