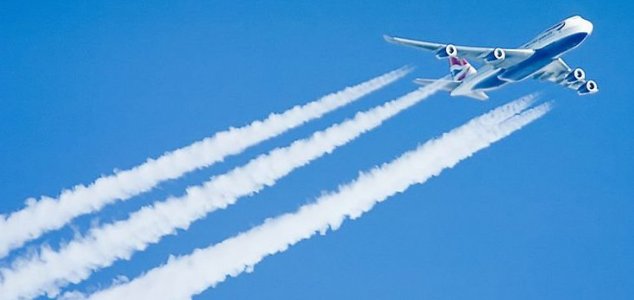 Is spraying salt in to the sky really a good idea ?

Image Credit: CC BY-SA 2.0 Francois Roche
Salt particles, he argues, would reflect more of the Sun's rays back in to space and help to reduce global warming.
The brainchild of US Planetary Science Institute senior researcher Robert Nelson, the idea is one of several geo-engineering concepts currently being considered to help tackle climate change.
According to Nelson, table salt is safe, readily available and would not have any adverse effects if it were to be sprayed in to our planet's atmosphere in large quantities.
"We note the serious concerns regarding potential unintended consequences associated with geo-engineering concepts," he said. "While the results of our research are very promising, we are at the beginning of the research and additional work needed to understand the extent to which its hypothesized effect in the atmosphere can actually be realized."
"Even if successful, this would be a palliative, not a final solution."
Critics however argue that if such a measure were to be undertaken, an even more rapid global warming phenomenon known as 'termination shock' could occur once the process has stopped.
Exactly what impact the salt would have once it reaches the ground also remains unclear.
Source: Yahoo! News | Comments (14)
Similar stories based on this topic:
Tags: Salt, Global Warming