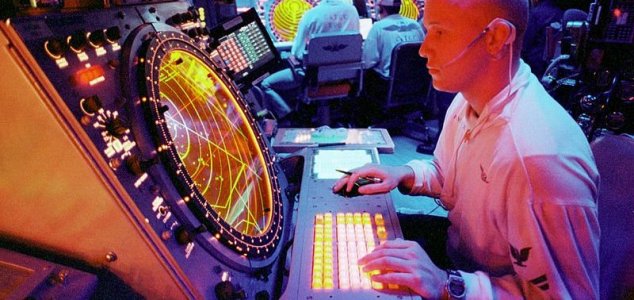 The origin and nature of the object remain a mystery.

Image Credit: US Navy
Two separate airliners encountered an unknown object while flying over the Arizona desert in February.
The incidents, which were recently revealed thanks to the release of radio transmissions by the Federal Aviation Administration, occurred immediately after one another.
The first involved the pilot of a Phoenix Air flight who radioed an air traffic control center in Albuquerque to ask if there were any other flights in the area.
He reported that an unknown object had unexpectedly passed him by overhead.
"Was anybody, uh, above us that passed us like 30 seconds ago ?" he asked. "Negative," the control center replied. "Okay," the pilot responded. "Something did."
In an effort to investigate the matter further, the FAA controller at Albuquerque contacted an American Airlines flight that was flying a short distance behind to ask if they had seen anything unusual.
"American 1095 ... We had an aircraft in front of you that reported something pass over him and, uh, we didn't have any targets. So just, uh, let me know if you see anything pass over you," he said.
"It's American 1095," the pilot replied. "Yeah, something just passed over us. I don't know what it was, but at least two-three thousand feet above us. Yeah, it passed right over the top of us."
He followed up by stating that the object had "a big reflection" and that it was "traveling several thousand feet above us, going the opposite direction."
A recording of the first exchange can be heard in the video below.
Source: Yahoo! News | Comments (26)
Similar stories based on this topic:
Tags: UFO, Arizona