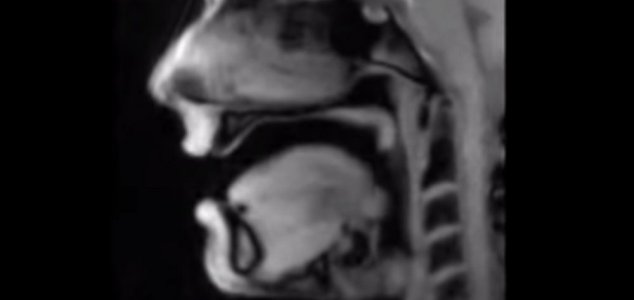 Ever wanted to know what goes on in your mouth ?

Image Credit: YouTube / MaxPlanckSociety
A remarkable new video shows what the inside of your mouth looks like when you have a conversation.
The unnerving footage was created by researchers at the Max Planck Institute for Biophysical Chemistry in Germany using a real-time MRI-based imaging system known as FLASH2.
The video, which features a volunteer speaking in German, shows how the tongue, lips, soft palette and larynx move as words are formed.
MRI pioneer Jens Frahm, who developed the imaging system used to create the footage, was recently nominated by the European Patent Office as a finalist for its European Inventor award.
"We can now visualize physiological processes that we have never seen before," he said.
Source: Vice.com | Comments (2)
Tags: MRI, Mouth, Head