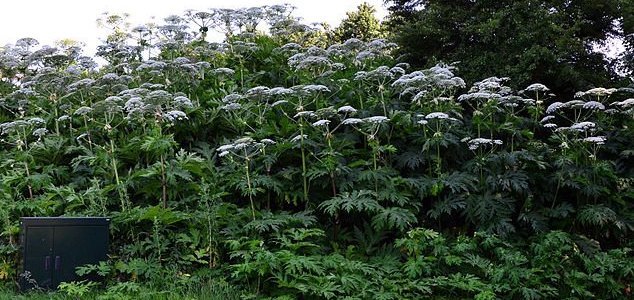 Giant hogweed is notoriously difficult to get rid of.

Image Credit: CC BY 3.0 Frank Schwichtenberg
Scientists have revealed that giant hogweed has spread to Virginia and can now be found in at least eight US states.
Native to Central Asia, this towering plant, which can grow up to three meters tall, is considered an invasive species in the United States, Canada and Europe.
Originally introduced in to Britain as an ornamental plant in the 19th century, giant hogweed is particularly toxic and its sap can cause severe burns, blistering and even blindness.
Efforts to control its spread have proven futile and now, despite concerted efforts to stop it, recent reports from the Massey Herbarium at Virginia Tech university have revealed that it has started to turn up in Clarke County as well - making Virginia the eighth US state to have been affected.
Locals have been warned to keep away from it and report any sightings.
The plants are particularly difficult to eradicate because their seeds can remain viable for years.
A 2015 news report about identifying giant hogweed in the United States can be viewed below.
Source: Science Alert | Comments (28)
Tags: Giant Hogweed