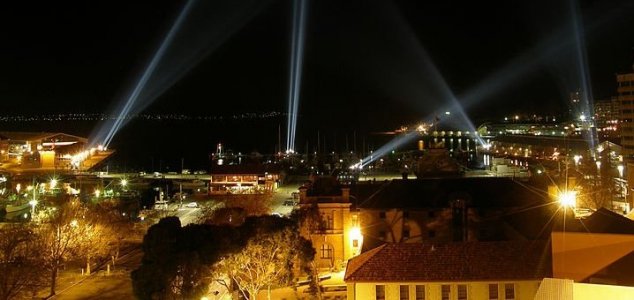 Parr was buried beneath the streets of Hobart.

Image Credit: CC BY-SA 4.0 Wiki ian
Performance artist Mike Parr has emerged after spending 72 hours buried within a coffin-like box.
The 73-year-old was interred in the middle of a busy road in the heart of Tasmania's capital Hobart where he spent his time reading, drawing and meditating as the traffic thundered overhead.
The steel container was equipped with a tube for oxygen to be pumped down and he was supplied with bedding, water, waste buckets, pencils and a sketchpad.
Crucially, however, he was not permitted to eat any food whatsoever the entire time.
Presented as a piece of performance art named 'Underneath the Bitumen the Artist', the stunt was billed as a tribute to the victims of 20th century totalitarian violence.
Parr eventually emerged today, seemingly none the worse for wear following the ordeal, to the cheers of bystanders who had gathered to watch as workers spent two hours digging him up.
Concrete will later be poured in to the hole to preserve the tomb as a time capsule.
Source: News.com.au | Comments (9)
Tags: Mike Parr