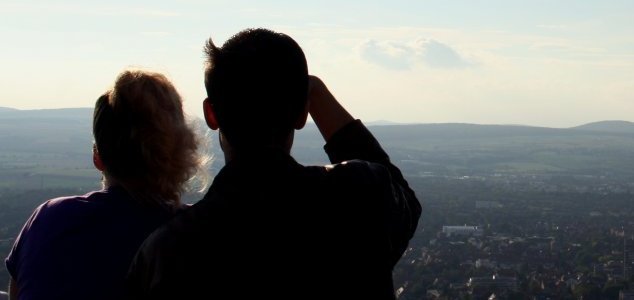 What did the people of Lubbock see in the sky back in August 1951 ?

Image Credit: sxc.hu
The mass UFO sighting that occurred over the Texas city of Lubbock in 1951 still continues to perplex and intrigue.
The phenomenon first appeared at around 9:20pm on August 25th when a group of scientists who had been sitting outside observed a series of 15 to 30 bright lights flying overhead in a V-formation.
The lights disappeared and then reappeared an hour later, both times moving extremely quickly.
The sighting sparked hundreds of other reports across the city over the course of several weeks.
One witness, Dr Grayson Mead, stated:
"[They] appeared to be about the size of a dinner plate and they were greenish-blue, slightly fluorescent in color. They were smaller than the full moon at the horizon. There were about a dozen to fifteen of these lights... they were absolutely circular... it gave all of us... an extremely eerie feeling."
So great was the interest in getting to the bottom of the mystery that the original group of scientists who had first witnessed the lights decided to launch their own investigation.
They determined that the objects always seemed to travel from north to south, however despite their best efforts, the scientists were unable to determine what they were.
The US Air Force later attempted to explain the phenomenon by suggesting that people had been seeing the city's new street lamps reflecting off of birds, however this was promptly dismissed by witnesses who insisted that the objects had been moving far too quickly for this to be true.
Project Blue Book supervisor Lieutenant Edward J. Ruppelt ultimately concluded:
"They weren't birds, they weren't refracted light, but they weren't spaceships. The lights... have been positively identified as a very commonplace and easily explainable natural phenomenon. It is very unfortunate that I can't divulge... the way the answer was found.... Telling the story would lead to [the identity of the scientist who "hit upon the answer"] and... I promised the man complete anonymity.
"
Frustratingly, he never divulged exactly what this "natural phenomenon" actually was.
Source: News.com.au | Comments (5)
Similar stories based on this topic:
Tags: UFO, Lubbock