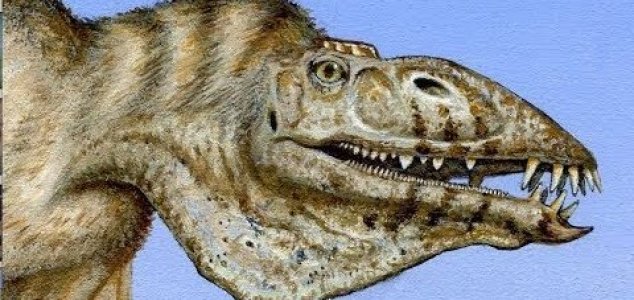 The fossil was remarkably well preserved.

Image Credit: YouTube / Brigham Young University
Scientists have revealed the discovery of a new species of giant pterosaur that lived over 200 million years ago.
Unearthed in northeastern Utah, the new species had a wingspan of 1.5 meters, a pelican-like pouch beneath its lower jaw and 112 teeth including razor-sharp fangs protruding from the front of its mouth.
The species has been named
Caelestiventus hanseni
, which means "heavenly wind".
The fossil also happens to be one of the most complete ever found. Only a small number of pterosaur specimens have ever been found from the Triassic Period and most of them are badly damaged.
The site of its discovery - a desert oasis - would have attracted numerous different species.
"During droughts, large numbers of animals - including pterosaurs, predatory dinosaurs and crocodylomorphs - were drawn to the pond in the middle of the oasis, where they died as water dried up," said palaeontologist Brooks Britt of the Brigham Young University in Utah.
In total, more than 18,000 fossilized bones are thought to have been preserved at the site.
Source: Phys.org | Comments (4)
Similar stories based on this topic:
Tags: Pterosaur