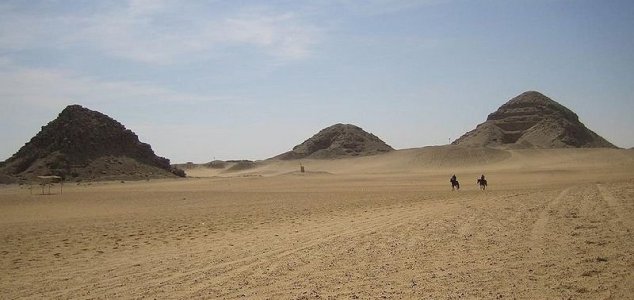 The ancient Egyptians were adept at cheese-making.

Image Credit: CC BY-SA 2.0 Axel Seedorff
A strange white substance found inside a broken jar from an ancient tomb has turned out to be cheese.
The ancient foodstuff, which dates back three millennia, was originally discovered when archaeologists excavated the tomb of Ptahmes - a high-ranking Egyptian official.
It wasn't until it was analyzed as part of a new study that it was finally determined to be cheese.
"The material analysed is probably the most ancient archaeological solid residue of cheese ever found to date," said Dr Enrico Greco from the University of Catania. "We know it was made mostly from sheep's and goat's milk, but for me it's really hard to imagine a specific flavor."
The analysis of the cheese has also revealed that it had contained Brucella - a type of bacteria found in unpasteurised dairy products.
The taste of the cheese has been described as "really, really acidy."
You certainly wouldn't want to try eating it today.
Source: BBC News | Comments (10)
Similar stories based on this topic:
Tags: Egypt, Cheese