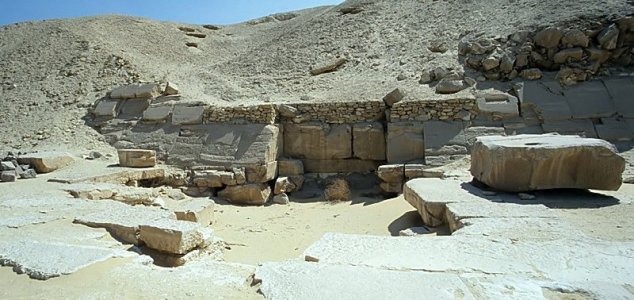 There are still secrets hidden within Egypt's necropoli.

Image Credit: CC BY 3.0 Roland Unger
Archaeologists have discovered more than 800 tombs in an ancient necropolis outside of the village of Lisht.
Dating back more than 4,000 years, the tombs were unearthed by an international team of researchers co-led by the University of Alabama-Birmingham and Egypt's Ministry of Antiquities.
Carved in to the rock and surrounded by brick and limestone, the tombs exhibit a very specific architectural style which characterizes the time period during which they were constructed.
Sadly all of the tombs had been looted long before the excavations began, however archaeologists were still able to learn much about the culture and beliefs of the people who constructed them.
"What we have at the site is one of the largest corpuses of Middle Kingdom tombs in the entire country of Egypt," said archaeologist and study co-leader Sarah Parcak from the University of Alabama.
Source: IFL Science | Comments (2)
Similar stories based on this topic:
Tags: Egypt, Tombs