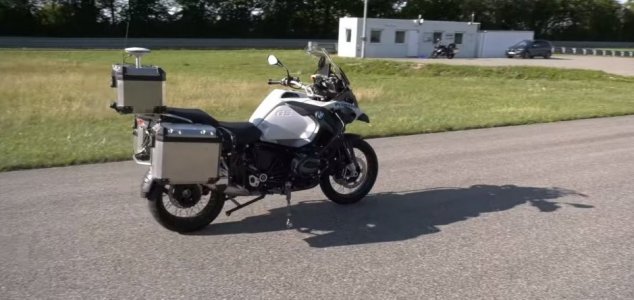 The motorcycle can ride around a track all by itself.

Image Credit: YouTube / BMW Motorrad
The automotive giant has unveiled its latest creation - a motorcycle that can operate entirely on its own.
Developed by BMW Motorrad, the company's motorcycle division, this unique and somewhat unnerving addition to the world of self-driving vehicles looks like it belongs in an 80s sci-fi movie.
Capable of careening around a track without a rider, the bike can start its engine, lean in to corners, keep its balance and apply the brakes entirely without human intervention.
BMW ultimately aims to incorporate some of this technology - such as automatic braking - in to its more conventional motorcycles in an effort to cut down on accidents.
A recently released video which shows the vehicle in action can be viewed below.
Source: The Verge | Comments (12)
Tags: Motorcycle, BMW