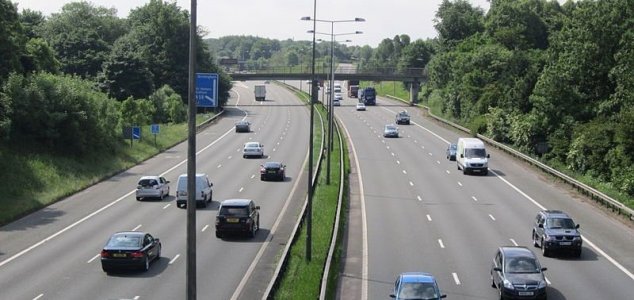 Is there something paranormal going on ?

Image Credit: CC BY-SA 3.0 Rept0n1x
One stretch of the M6 motorway in England has gained something of a haunted reputation in recent years.
The area, which covers junctions 16-19, has seen so many accidents and accounts of paranormal phenomena that some have come to refer to it as Cheshire's own Bermuda Triangle.
In addition to being a particularly nasty accident blackspot, this particular stretch of road has also been home to strange sightings of Roman soldiers, phantom hitchhikers and vanishing vehicles.
Psychic Mike Brooker has been investigating stories and accounts from the M6 for years.
"I am investigating this and I need people to give me whatever evidence they have; sightings or experiences or even strange occurrences," he said.
"I am leaning towards the theory that it can be connected to Saxon involvement. There are reports of a Roman burial ground and that there was an historic clash between Scottish and English armies."
"There are so many variables and possibilities."
While road authorities have been taking steps to improve the road to help prevent further accidents, Brooker remains adamant that the explanation for the blackspot is supernatural in nature.
"To date, they have no explanation whatsoever. It hasn't stopped and needs stopping," he said.
"Natural explanations such as tyre blowouts, mechanical faults, distracted drivers don't cover the whole breadth of this. This is something inexplicable."
Source: Cheshire Live | Comments (44)
Similar stories based on this topic:
Tags: Haunted, Ghost, Motorway, M6