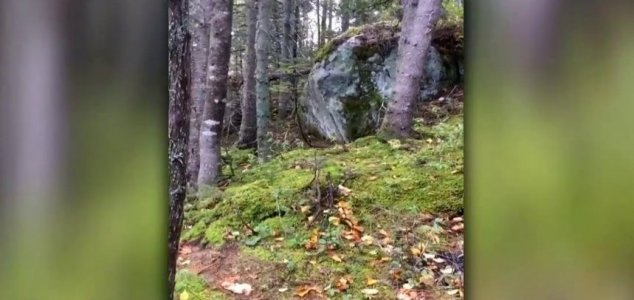 Is the forest really 'breathing' ?

Image Credit: YouTube / The Weather Network / Tonie
This remarkable video footage shows the forest floor moving up and down as though breathing in and out.
The clip, which went viral after being posted on Twitter by user Daniel Holland, was reportedly filmed in Canada and was originally submitted to
The Weather Network
by a viewer named Tonie.
"The ground looks like it's breathing in this Quebec forest," Holland wrote.
Sure enough, the moss-covered ground can be seen undulating in a very peculiar fashion, almost as though the forest itself is inhaling and exhaling.
As it turns out however, the clip does have a rather mundane explanation.
"During a rain and windstorm event the ground becomes saturated, 'loosening' the soil's cohesion with the roots as the wind is blowing on a tree's crown," arborist Mark Vanderwouw told
The Weather Network
.
"The wind is trying to 'push' the trees over, and as the force is transferred to the roots, the ground begins to 'heave'. If the winds were strong enough and lasted long enough more roots would start to break and eventually some of the trees would topple."
Source: IFL Science | Comments (5)
Similar stories based on this topic:
Tags: Forest, Breathing