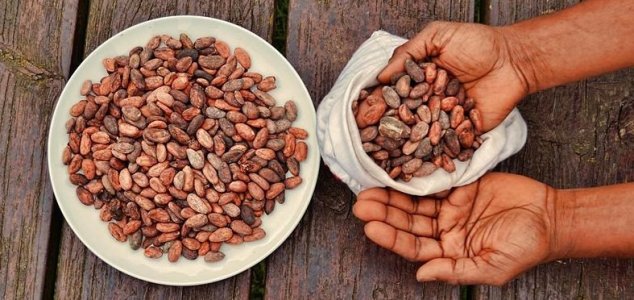 Cacao beans have been cultivated for thousands of years.

Image Credit: CC BY-SA 4.0 Isai Symens
New research has suggested that chocolate may have originated outside of Mexico and Central America.
Up until now the earliest cultivation of the cacao bean - the key ingredient in chocolate - was thought to date back to the Olmecs who made chocolate-based beverages around 3,500 years ago.
Now though, researchers have found evidence to suggest that the first use of cacao may have actually been by the Mayo Chinchipe culture of Ecuador as much as 1,500 years earlier.
"It is used by people in this area more than 5,000 years ago - way earlier than we have ever found in Mesoamerica and Central America," said study co-author Prof Michael Blake.
"It [tells] us that it was domesticated or at least under the process of domestication in this area."
The discovery was made at a site known as Santa Ana-La Florida which was first unearthed in 2002. The Mayo Chinchipe people were thought to have lived there between 5,500 and 3,300 years ago.
Traces of cacao were found inside mortars, bowls, bottles and jars at the site.
It is believed that its use may have held spiritual or ritualistic significance.
"It means even in these distant times it was a special use of this delicious beverage, and maybe even ceremonial beverage, that drew people's attention to it and perhaps sparked its movement throughout the rest of the Americas," said Blake.
Source: The Guardian | Comments (7)
Similar stories based on this topic:
Tags: Chocolate, Cacao