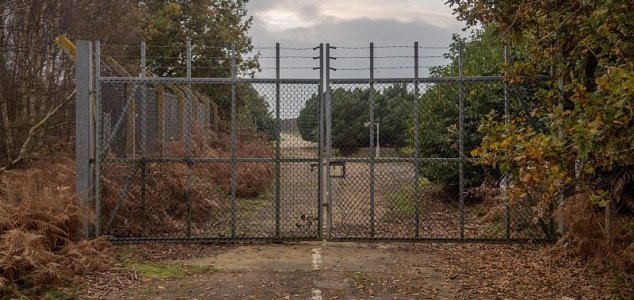 The incident occurred just outside RAF Woodbridge.

Image Credit: CC BY-SA 4.0 Taras Young
A new theory has suggested that the incident was in fact a revenge plot orchestrated by British special forces.
It's the UK's best known UFO case and even now, more than 38 years later, the Rendlesham Forest UFO incident continues to remain a topic of heated debate among UFO researchers.
The strangeness began on December 26th, 1980 when US servicemen stationed at RAF Woodbridge witnessed an unknown object descending in to the woods. Upon investigating, they encountered a glowing metallic object which seemed to move through the trees as they approached. When they returned the next day, they found three triangular impressions in the ground at the same spot.
On December 28th the object appeared a second time, prompting deputy base commander Lt Col Charles Halt and a group of servicemen to venture out in to the woods to investigate.
But what did the men really see that night and could there be a conventional explanation ?
Now according to Sheffield Hallam University lecturer Dr David Clarke, an anonymous tip-off from a man claiming to have been a member of the SAS at the time of the incident has indicated that the whole thing may have been little more than a clever prank.
The story goes that a group of British soldiers had parachuted in to RAF Woodbridge as part of an exercise designed to test the base's defenses. They were quickly captured and imprisoned for 18 hours by US personnel who repeatedly referred to them as 'aliens'.
Keen to get their own back, the British soldiers concocted an elaborate revenge scheme.
On the night of the incident, the men secretly rigged up lights and colored flares in the forest as well as black helium balloons and remote control kites to make it look like there was a UFO.
Former MoD UFO investigator Nick Pope however remains skeptical.
"Having run the MoD's UFO project and having undertaken a cold case review of the incident I can confirm that no explanation for the Rendlesham Forest incident was ever found," he said.
"We looked at all the theories... and none of them fit the facts."
Source: East Anglian Times | Comments (252)
Similar stories based on this topic:
Tags: Rendlesham, UFO