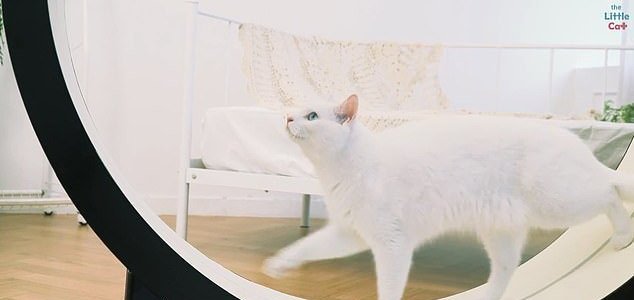 Would your cat run on one of these ?

Image Credit: YouTube / ChiiChii Bro / Pet Ding
Korean company Pet Ding has designed and built a circular treadmill intended to help your cat exercise.
Known as the Little Cat smart treadmill, the unorthodox invention was showcased to bemused audiences at this year's Consumer Electronics Show (CES) in Las Vegas.
To help motivate your cat to actually run on the device, a series of LEDs have been fitted for the animal to chase. You can also control the lights manually using a smartphone app.
The treadmill will even operate on its own so that your cat can please itself when it goes for a jog.
According to Pet Ding, an overweight cat can lose as much as 3kg by using the device.
With a price tag of $1,700 however, it's unclear how many cat owners are likely to pick one up.
Source: Gizmodo | Comments (16)
Tags: Cat, Treadmill