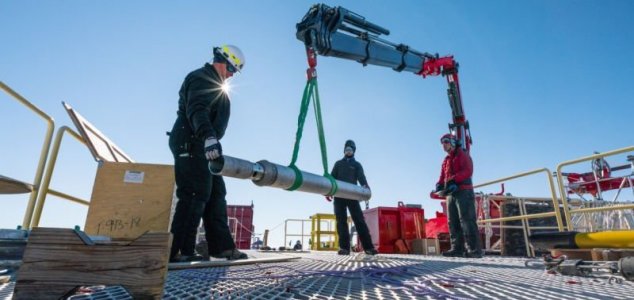 The organisms had been down there for thousands of years.

Image Credit: SALSA
Scientists have discovered the remains of several types of organisms in a lake over 1km beneath the ice.
The discovery was made by researchers at the Subglacial Antarctic Lakes Scientific Access (SALSA) project who recently drilled down to Lake Mercer - a subglacial body of water in Antarctica.
Incredibly, by carefully sampling the water, they were able to find the remains of tardigrades, algae, diatoms and small crustaceans that had seemingly been down there for thousands of years.
It is unclear how the land-dwelling tardigrades and fungi managed to get there, however it has been speculated that they may have subsisted on bacteria in the water.
According to project leader John Priscu, every effort was made to prevent contamination of the lake or the samples and an independent expert was also brought in to verify the findings.
The next step will be to date the organisms and sequence their DNA.
The discovery adds to the growing body of evidence suggesting that subsurface lakes on icy worlds such as Europa and Enceladus could potentially harbor extraterrestrial life forms.
As things stand however, further research will be needed to fully confirm the team's findings.
Source: Gizmodo | Comments (8)
Similar stories based on this topic:
Tags: Antarctica, Lake