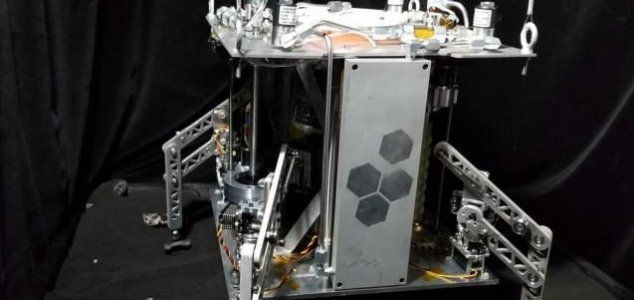 Could a space probe really run off steam ?

Image Credit: University of Central Florida
Scientists have developed a prototype for a steam-powered spacecraft that can refuel itself with water.
One of the biggest problems that face deep space missions is the fact that, once the fuel runs out, the mission is effectively over, limiting the potential of otherwise fully operational space probes.
Now though, scientists at the University of Central Florida (UCF) have put together the world's first steam-powered spacecraft that could, in theory at least, explore space almost indefinitely.
Unlike conventional probes which rely on chemical fuels for propulsion, this one is designed to use steam, meaning that all it needs to refuel itself is water that it can mine from asteroids and comets.
Known as WINE (World Is Not Enough), the prototype probe is about the size of a microwave and is equipped with the tools needed to extract water from bodies in space.
Its creators have envisaged a way for it to 'hop' across the surface of an asteroid, mining water as it goes, before lifting off by releasing a powerful jet of steam.
The power needed to heat the water would come from either solar panels or a radioisotope thermoelectric generator (RTG), depending on how far away from the Sun it is going.
Whether the prototype will be developed in to an actual space mission however remains to be seen.
Source: Extreme Tech | Comments (9)
Tags: Steam, Water