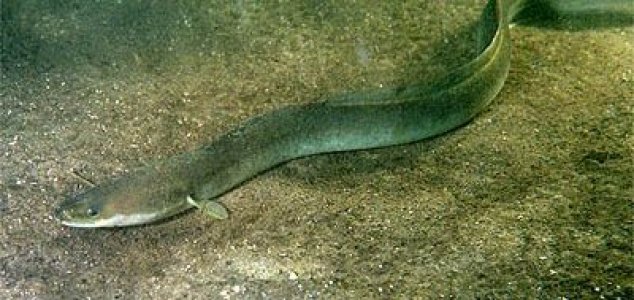 The drug may be causing eels to become hyperactive.

Image Credit: CC BY-SA 3.0 GerardM
According to a report, excessive drug use in London may be having an adverse effect on some of the local wildlife.
The research, which was conducted by scientists at King's College London, found that a substantial amount of cocaine had been entering the river in overflowing waste water from the sewers.
Levels of the drug, which is entering the water through urine, are abnormally high for a major city.
While London does have water purification facilities to treat the water that enters the river, it doesn't account for times when major rainfall overwhelms the system, causing some to bypass it.
"Increases in caffeine, cocaine and benzoylecgonine (a metabolite of cocaine) were observed 24 hours after sewer overflow events," the researchers wrote.
To make matters worse, it is believed that the drug is likely to be having a negative effect on some of the local marine life. Eels, in particular, may be becoming 'hyperactive' due to cocaine exposure.
"Drugs which affect us will almost always affect all animal life, and invertebrates a little bit more because their biochemistry is much more sensitive," said marine life expert James Robson.
"Essentially everything in the water will be affected by drugs like these. A lot of the triggers and the ways that cocaine affects the system is really primal."
Source: News.com.au | Comments (14)
Tags: Thames, Drugs, Eels