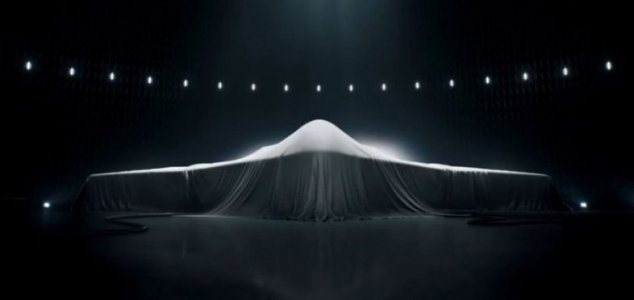 The US government has certainly been busy.

Image Credit: YouTube / Northrop Grumman
A newly declassified list of top secret US government projects reads like something out of an X-Files episode.
Recently it emerged that between 2007 and 2012 the Pentagon had been involved in a secretive $22M UFO program known as the Advanced Aviation Threat Identification Program.
While the news came as quite a surprise to some, it turns out that the program had also involved research in to a wide variety of 'out there' technologies and concepts.
Now a newly declassified document released through the Freedom of Information Act has revealed what the United States Defence Intelligence Agency had actually been working on.
Some of the 38 projects listed include:
Pulsed High-Power Microwave Technology
Invisibility Cloaking
Traversable Wormholes, Stargates and Negative Energy
High-Frequency Gravitational Wave Communications
Antigravity for Aerospace Applications
Warp Drive, Dark Energy and the Manipulation of Extra Dimensions
State of the Art and Evolution of High-Energy Laser Weapons
The document sadly doesn't offer any details, meaning that we can only speculate on what some of these might have actually entailed and what type of research went in to them.
"I think anyone who looks at these titles will scratch their heads and wonder what on earth the Defence Intelligence Agency was thinking," said Steven Aftergood, director of the Federation of American Scientists' Project on Government Secrecy.
"These are the kinds of topics you pursue when you have more money than you know what to do with."
The full document can be viewed -
here
.
Source: News.com.au | Comments (135)
Similar stories based on this topic:
Tags: Pentagon, Secret