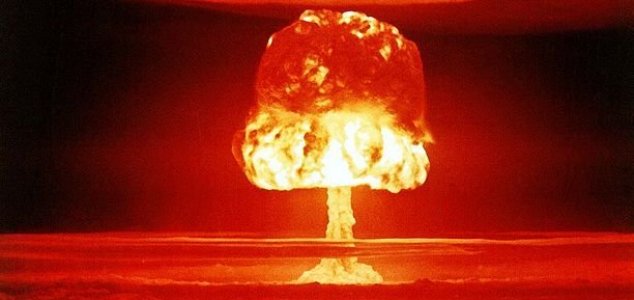 The doomsday clock remains perilously close to midnight.

Image Credit: US Department of Energy
The possibility of a world-ending disaster does not appear to have abated any over the last twelve months.
The symbolic clock, which has been maintained by the Bulletin of the Atomic Scientists since 1947, is a visual representation of how close the world is to disaster based on political, environmental and technological threats such as nuclear annihilation and climate change.
Last year the clock was moved to show two minutes to midnight - the closest it has ever been - and this year it has been decided that the position of the hands should remain the same.
According to group CEO Rachel Bronson however, this "should not be taken as a sign of stability."
Astrophysicist Robert Rosner of the University of Chicago has described the lack of change as "the disturbing reality in which things are not getting better."
"The fact that the Doomsday Clock's hands did not move is bad news indeed," he said.
Global warming, continued nuclear proliferation and 'information warfare' designed to 'undermine democracy around the world' have all been cited as the biggest contributing factors.
Some scientists have even come to refer to the situation as 'the new abnormal'.
Source: Phys.org | Comments (23)
Tags: Doomsday Clock