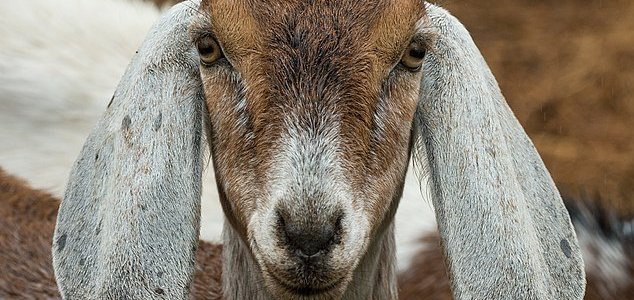 Lincoln will represent his town at a number of local events.

Image Credit: USDA
A 3-year-old Nubian goat by the name of Lincoln has been elected by the townspeople of Fair Haven.
With a population of around 2,500, the small town does not actually have a human mayor and instead favors an animal-based representative selected through a ceremonial mayoral election.
This year's ballot, which featured a total of 16 different animals including dogs, cats and a gerbil, was ultimately won by Lincoln the goat who managed to beat a dog named Sammie 13 votes to 10.
The position is - as you might expect - an honorary one, with Lincoln being expected to attend various events including the Memorial Day parade for which he will wear a custom-made mayor's sash.
The peculiar choice of representative has helped to raise money for a local elementary school and will, according to Gunter, serve to introduce the town's children to politics.
Whether Lincoln will win the vote again next year however remains to be seen.
Source: Huffington Post | Comments (24)
Similar stories based on this topic:
Tags: Goat, Mayor